In January 2023, the communications team of New York City Mayor Eric Adams reached out to my team to create an awareness and acquisition campaign for the newly reformed Earned Income Tax Credit, giving low-income New Yorkers a huge break on their taxes and nearly doubling their returns.
The campaign focused on one simple truism: "The hustle is real. So is the return." You work hard to get by and you deserve more credit.
We went from the initial brief to final production in a six-week period including an English and Spanish TVC, Paid Social, OOH, and Digital Display.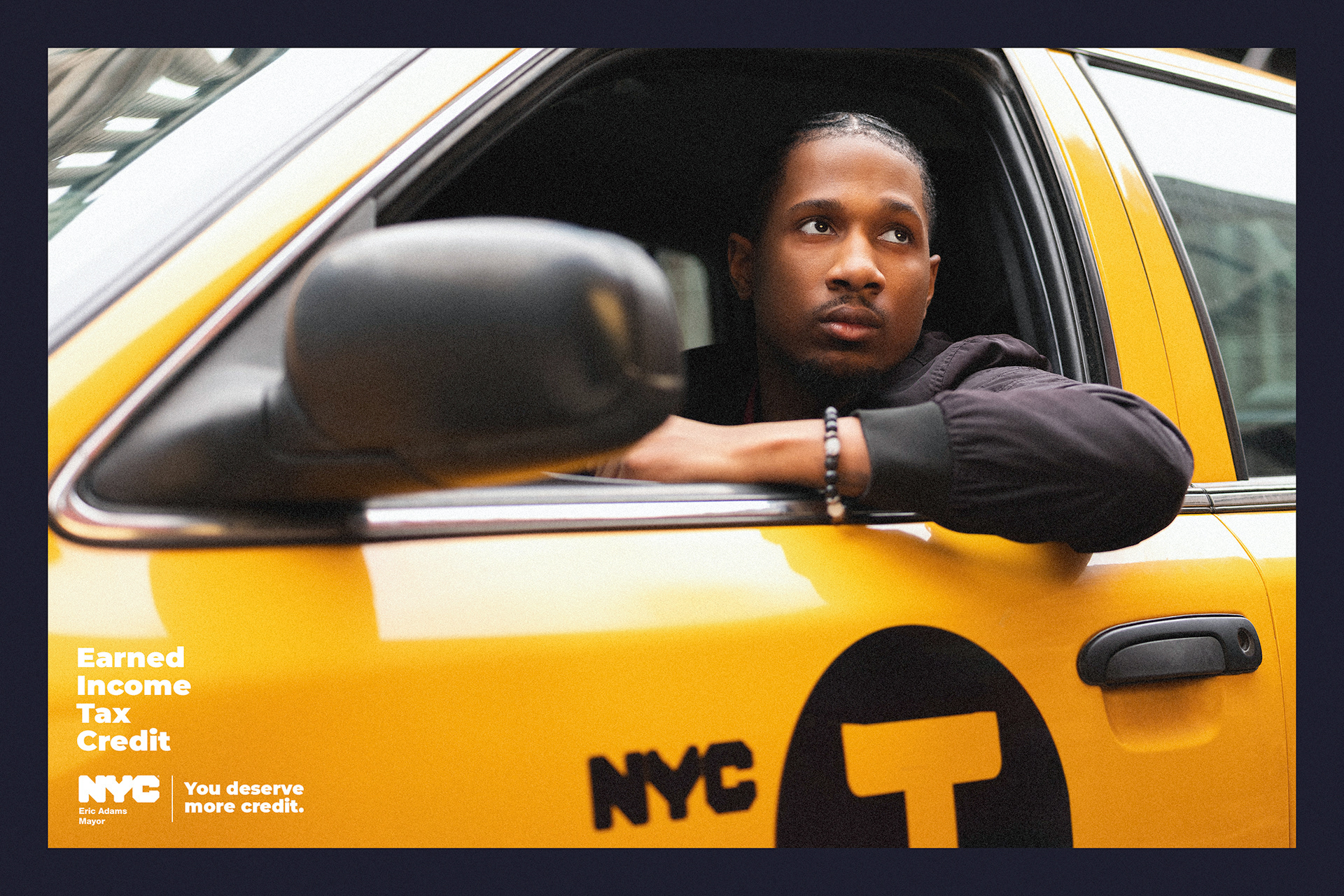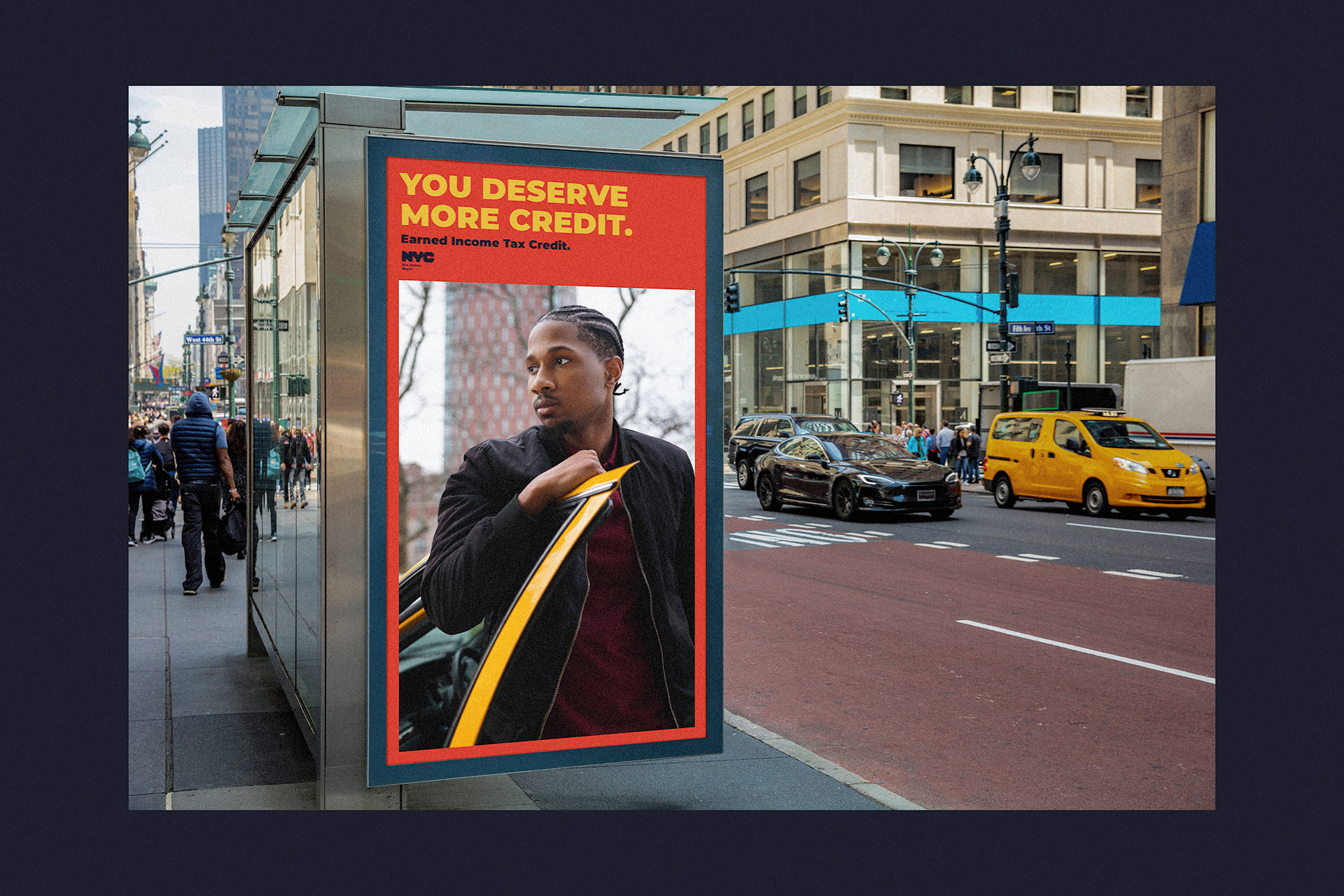 After a successful proof of concept, we convinced the Mayor's office to let us do some subversive wild postings allowing us to have a bit more fun with the copy. These were posted in key markets all over NYC.