For the Launch of the 2021 Mercedes-Benz GLA, we created a visually striking campaign for social where we could dive into specific features of the new vehicle. Knowing that the GLA is an easy choice as someone's first luxury vehicle, we wanted to encourage our audience to 
Mercedes-Benz and Klay Thompson team up to show off the 2022 S-Class and its customizable features. And grab a snack.
To launch the 2020 Mercedes-Benz GLE, we wanted to shift the focus from luxury to its rugged capabilities and off-road performance. To do that, we teamed up with one of the world's best mountain bikers (and his dog) for a moonlit ride through the mountains.
Mercedes-Benz partnered with artist Elijah Rutland to create a one-of-a-kind sneaker. To achieve the Mercedes-Benz principle of modern luxury, Rutland worked to create something unique from the ordinary. He researched the history of automotive design to make a pair of Mercedes-Benz Jordan 1 shoes.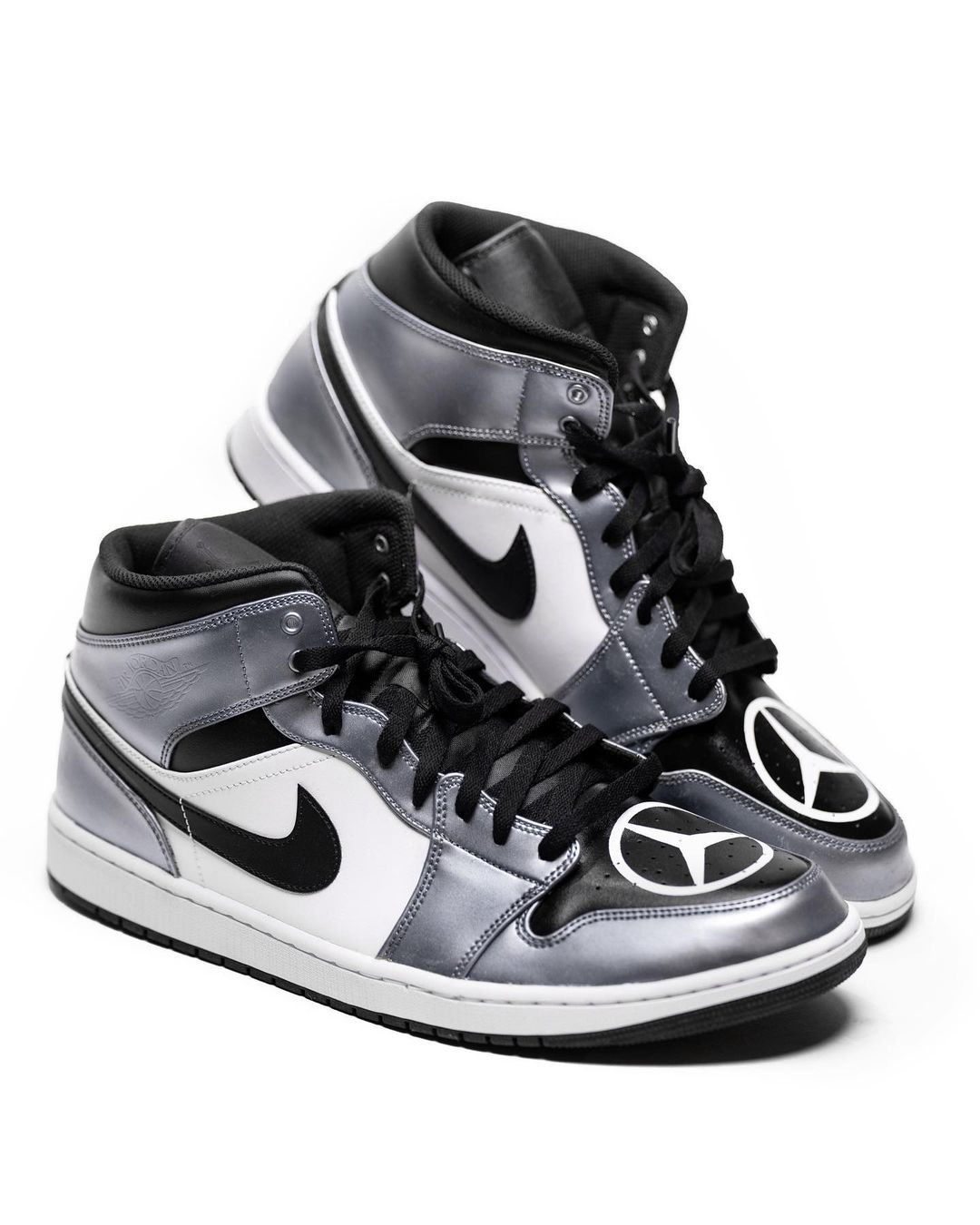 Pride 2021, Mercedes-Benz and Athlete Ally partnered up to create "Safe Spaces." Mercedes-Benz are among the safest cars on the road, and Athlete Ally creates a community of safety and empowerment for LGBTQIA+ athletes. As part of the campaign, we also partnered with Leo Baker, a world-renowned skater part of the Trans community to tell their story and become a brand ambassador.
Pride 2021, Mercedes-Benz + Leo Baker "Safe Spaces"
2020 Mercedes-Benz Concours de Zoom Case Study Video. One of our first big projects for 2020 was the New York International Car Show. Then COVID lockdown happened. We could sense our client's longing for a fun and collaborative exhibition of Mercedes-Benz's finest vehicles. So instead, we did a virtual car show on Zoom with some of the brand's biggest celebrity ambassadors and invited 1000 of our loyal social followers. Here's the case study of how it turned out.
As part of an ongoing flow of content during COVID, we partnered with artist Kate Hunt who creates photo-realistic drawings of cars and shoes to create some fun "how-to" content for our audience. In the end, we gave away one-of-a-kind prints to a few of our lucky followers. Here's the case study video.